Business
Everything You Need to Know About Spectrum TV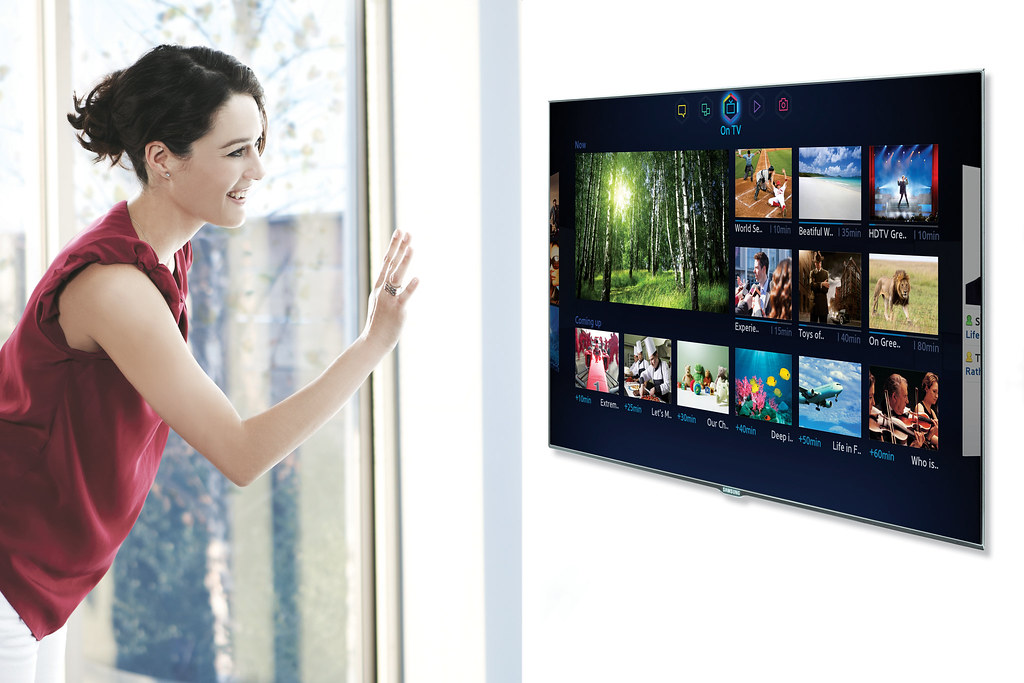 These days, you'll find families glued to the TV screens for hours. That's because there are a variety of interesting TV channels at their disposal. For instance, the spectrum TV choice channels list is stealing the scene with its unlimited engaging shows and movies. There is always something for everyone in the family.
The remarkable growth in spectrum TV choice channels and packages is due to the advancements in cable service technology. Thanks to the experts, you can now use the spectrum TV app or remotely change your preferred channels at the comfort of your sofa.
What is spectrum TV?
Spectrum TV refers to the television division of charter communications. The TV has a variety of cable TV packages available for its customers. It also provides other ways to access TV without using standard cable connections. Other available spectrum services include landline phone services, internet access, and spectrum mobile.
In the year 2014, charter communications unveiled spectrum as its brand name for TV, phone services, and the internet. The spectrum brand has become the third biggest pay-tv service in the United States of America.
Spectrum TV plans
Spectrum TV has plans for everyone, with or without the standard cable TV connection. Here is what to look out for:
Cable TV plans
There are four plans available for cable TV subscribers. Users can now access Smart TVs, mobile devices, the spectrum TV app available for PCs, and a wide range of free and paid on-demand TV shows and movies. The channel lineup differs based on your location. Here are the spectrum cable TV plans:
Choice: it provides all the local channels. Spectrum TV also allows you to select ten extra options from the available 72 channels.
Select: the plan has above 125 HD channels.
Silver: it has over 175 HD channels such as NFL Network, HBO, and Showtime. The plan further offers a free HBO Max streaming service.
Gold: the gold plan offers above 200 channels like Starz, the movie channel, and HBO. HBO Max streaming option is available as well.
To effectively use the plans above, you need to have your home TV connected with a DVR box, set-top box, or cable card device. You can as well use the spectrum TV app to access all these channels.
           The internet only plans
Customers who mainly access spectrum services through the internet are also allowed to subscribe to TV streaming. Spectrum offers them the local TV channels plus 25 cable TV channels at a small fee. The TV charges an additional fee if in need of extra choices.
The internet-only customers can decide to take spectrum TV essentials and get 62 channels but it includes none of the local channels. You can only stream these plans through the spectrum TV app and on your PC.
Spectrum News and sports
Apart from offering cable channels obtained from other companies, spectrum provides its programming in particular areas. You can access local News 24/7 in 10 US states. Also, spectrum sports offers regional sports channels in four US states.
Spectrum TV app
Spectrum TV customers have full access to the Spectrum TV app. When you are away from home, don't feel bored. You can access the live TV channels through the smart TV, mobile smartphone devices, or your PC and enjoy your favorite shows and movies.
However, you need to connect your spectrum TV app to a spectrum internet source to view the local broadcast channels. Through that, you will additionally gain access to on-demand collections of spectacular cable TV movies and shows.
Customers can also download their preferred programs to view offline via their mobile devices. Another fascinating part is that you can use the Spectrum TV app to program your home DVR remotely.
Some devices that support spectrum TV app are:
Android and tablets
Apple TV set-top boxes
IOS tablets and phones
Amazon fire tablets,
Microsoft Xbox One consoles
Samsung smart TVs
Unique features of the spectrum TV application are:
You can set and customize parental control settings.
You can filter shows depending on networks, categories, or channel numbers.
Many devices are compatible with the Spectrum TV app without the need to attach a cable box.
The application is free to all spectrum TV users, whether or not they have a TV package subscription.
You can watch your TV anytime and from any location provided you have an internet connection.
There are wide ranges of programs that suit all age groups from kids to adults.
Spectrum originals
Spectrum TV came up with the spectrum original brand in the year 2018. It is part of their original programming that is under the on-demand service section. Charter tv produced the shows under spectrum originals first to US spectrum customers before other outlets gained access to the content.
Spectrum channels available
You need to sit down and enjoy a wide range of entertaining channels by Spectrum. The channel options vary depending on the zip code. The basic packages of spectrum TV are over 125 channels. They include ESPN, TBS, TNT, and the history channel. The silver plan has over 175 channels which include HBO, Cinemax, and Showtime. The gold plan has over 200 channels.
Some of the currently available shows
Mad about you. The characters are Paul Reiser and Helen Hunt. They play their roles as Paul Buchman and Jamie in the sequel.
LA's Finest. It entails a spin-off of the movie bad boys II. LA's Finest is an action series.
The series is a UK import. It's about a deadly virus that made the government enforce a total curfew for 12 hours. There is a group of drivers who compete in a street race illegally on the curfew night.
The UK import series focuses on a character by the name Mark strong. The doctor operates in an illegal clinic as a surgeon.
Man Hunt: it is a docudrama about searching for a man guilty of the 1996 Olympic bombing in Atlanta.
Side games: The drama is in Spanish. It concerns a professional soccer team.
Spectrum TV offers exceptional content to keep you and your family engaged and entertained the entire day. You can access favorite movies and shows from any location, anytime. There are many platforms to use. For example, if you are entertaining the kids through the spectrum TV, you can access your preferred moves through the Spectrum TV app on your smartphone device, or tablet.