Finance
In What Ways Does Bike Insurance Safeguard Your Vehicle Against Fire Damage?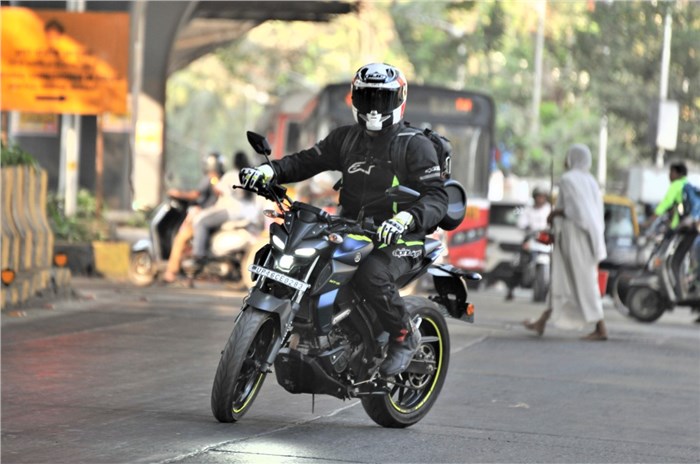 Accidents and events like bikes catching fire are unfortunate and can happen anytime with anyone. Even the thought of your bike going up in flames due to fire can be distressing. Although, fortunately, you may escape the accident, the damage to your vehicle can be a significant financial crisis. In such situations, insurance for your bike can be of great help. But it depends on the type of two-wheeler insurance policy you have opted for and whether the insurance has not expired.
Typically, in India, there are three types of bike insurance policies available, third-party insurance (coverage for third-party only), standalone own-damage cover (coverage for insured bike and not third-party), and comprehensive policy (both insured bike and third-party).
The coverage against fire damage to your bike will depend on the type of insurance plan you carry. Also, since your bike must be insured when filing the claim, opting for long-term two-wheeler insurance is recommended.
 Which Type of Bike Insurance Covers Fire Damage?
As mentioned above, coverage for fire damage in two-wheeler insurance depends on the type of policy you select. Since a third party bike insurance plan does not cover your bike, it does not offer coverage for fire damage.
Fire damage will be covered if you have opted for a comprehensive bike insurance policy or standalone own-damage insurance.
Comprehensive bike insurance covers a wide range of aspects, including fire damage. Typically, in comprehensive motorcycle insurance, the coverage includes repairing or replacing damaged parts or reimbursement of total loss if the damage caused by fire is beyond repair.
 What is Covered and Not-Covered Under Fire Damage?
Below are the scenarios under which fire damage is covered or not covered under comprehensive bike insurance.
| | |
| --- | --- |
| Covered | Not-Covered |
| A bike accident | A mechanical or electrical defect |
| Natural calamities | Negligence of the policyholder |
| Vandalism | Deliberate attempt to damage the bike in fire |
| Riots | The addition of accessories |
| House fire | Fire damage outside the geographical area mentioned |
 How to Claim Insurance for a Bike Fire Accident?
If your bike catches fire and you have purchased a comprehensive bike insurance policy, you can file a claim with your insurance provider. Due to online procedures, filing or initiating a claim is hassle-free and quick. Here's how you can go about it.
File an FIR: Based on the nature of the accident, you must inform the local authorities by filing a First Information Report (FIR) with the police station. The FIR copy is an important document required for processing the claim. Your insurance provider can guide you on whether you need to register an FIR for the accident.
Collect evidence: Collecting evidence of the incident location through photographs and videos is prudent. Since bike fire can lead to huge damages and losses, evidence can substantiate your claim and ease the overall settlement process.
Inform the insurer: Like any other insurance, it is wise to inform your insurance provider about the incident as soon as possible. You must provide all the information the insurer requires about the fire and the damage. Once done, the insurer will appoint a surveyor to examine your bike.
Get your bike inspected: The appointed surveyor will inspect the bike for damages incurred due to the fire and prepare a detailed report. The report will then be submitted to the insurance company for processing the claim.
Submit the required documents: You are required to submit documents to proceed with claim processing. If you are filing a claim online, you can do so by uploading these documents to the insurer's portal. Documents required are:
Registration Certificate for the bike
Driving Licence of the owner-driver
FIR (if needed)
Report from the fire brigade office (if needed)
 How much Claim Amount Can Be Expected for Fire Damage to the Bike
The claim amount calculation for this incident is made in the same manner it is made for other damage. However, there are two types of fire damage claims:
Minor fire damage: If the damage is minor, the insurer shall settle the repair or replacement cost after deducting the depreciation and deductibles.
Major fire damage: If the fire damage to the bike is beyond repair, it will be considered a total loss, and the maximum claim amount will be the IDV of your bike mentioned in the policy after factoring in depreciation and deductibles.
 Wrapping Up
Getting the right insurance for your bike can protect it from fire. A third-party policy may be mandatory, but it does not offer complete protection to your bike. So, consider purchasing a comprehensive bike insurance policy online from a reputed insurance provider like Tata AIG.
With extensive coverage and a host of add-ons available, you can enhance the coverage as per your requirement.