Automotive
Know how KENT CamEye can Help you in Running Your Motor Driving School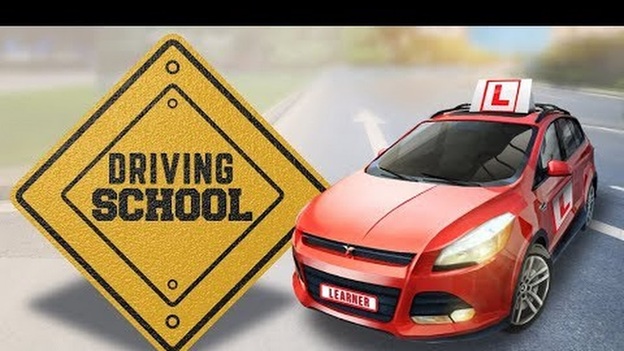 Running a motor vehicle driving institute is as challenging as taxi or other fleet business. The institute owners have to manage the training vehicles, instructors and even the learners. This is important because while you are sitting in the office, the instructors on groundcould misuse your vehicle for his personal benefits. Moreover, you could face the situations wherein the learners or their parents get into arguments with you, objecting to the numbers of classes or quality of training.
So these circumstances or a few more need to be tackled proficiently which is possible with KENT CamEye dash cam-cum- GPS location tracker. It doesn't matter how many vehicles you have; this next-gen vehicle security system provides an appropriate solution to all issues. You will have to install the devices in each of your vehicles and stay connected with them on a single platform. For smaller fleet, you can access the devices through your mobile phone whereas for a large fleet, you will have a fleet management portal, accessible on both laptops and desktop.
Now, let's see how KENT CamEye, dash cam-cum-GPS tracker can help you solve some common issues you face in your motor vehicle driving institute:
Ensure the safety of female learners: Family members of female learners are mostly bothered about safety during the sessions. Most of them hesitatein sending their daughter, sister or wife along with the instructor. You can get this trust issue resolved by installing KENT CamEye in all of your training vehicles. This dash cam with GPS tracker offers live video streaming feature which will help in keeping an eye on the activities inside the vehicle.
To make it more practical, you can share the access of the device with the learner's family, so they can ensure their kin's safety during the training. Moreover, they would be aware of the vehicle's location throughout the session. You would be well appreciated in the market for your efforts to provide safety to female learners.
Prevent the misuse of training vehicles: You never get to know how your training vehicle is used by instructors of your institute. They might use it for their monetary benefits by imparting personal training to learners other than those registered in your institute. This is a clear case of misuse that could be happening under your nose. This is where KENT CamEye vehicle security device comes as a great sigh of relief.
With this system integrated into your fleet, you can prevent misuse of the vehicles. You will receive an alert whenever a trip startsand this means no trip will be made without your knowledge. Further, you can get an analytical report of each trip made by your vehicles, with data like the place of start and end, total distance travelled, route playback, etc. It will help in getting a better insight into the use of your vehicles.
Keep count of classes with proofs:Sometimes the learners or their guardiansobject to the quality of training and number of classes taken. At that moment, it is difficult for you to figure out the facts behind those arguments. Even if you are honest, there would be no valid evidence to prove your points.
For this, KENT CameEye will help you with recorded footage. It records time-lapse video for both the inside and outside views.Moreover, with SD-card option, you can get a continuous video. You can show the trip-wise details, which will help in getting an exact count of the classes.
KENT CamEye in your fleet can solve these major issues and help you in running the motor driving institute smoothly.